Carrot Walnut Chai Energy Balls
Natural energy, brain nutrients, and a whole host of other health benefits all packed neatly into a sweet and spiced energy ball? Yes please! This naturally sweetened fall recipe makes for the perfect crispy, crunchy, energizing snack on the go.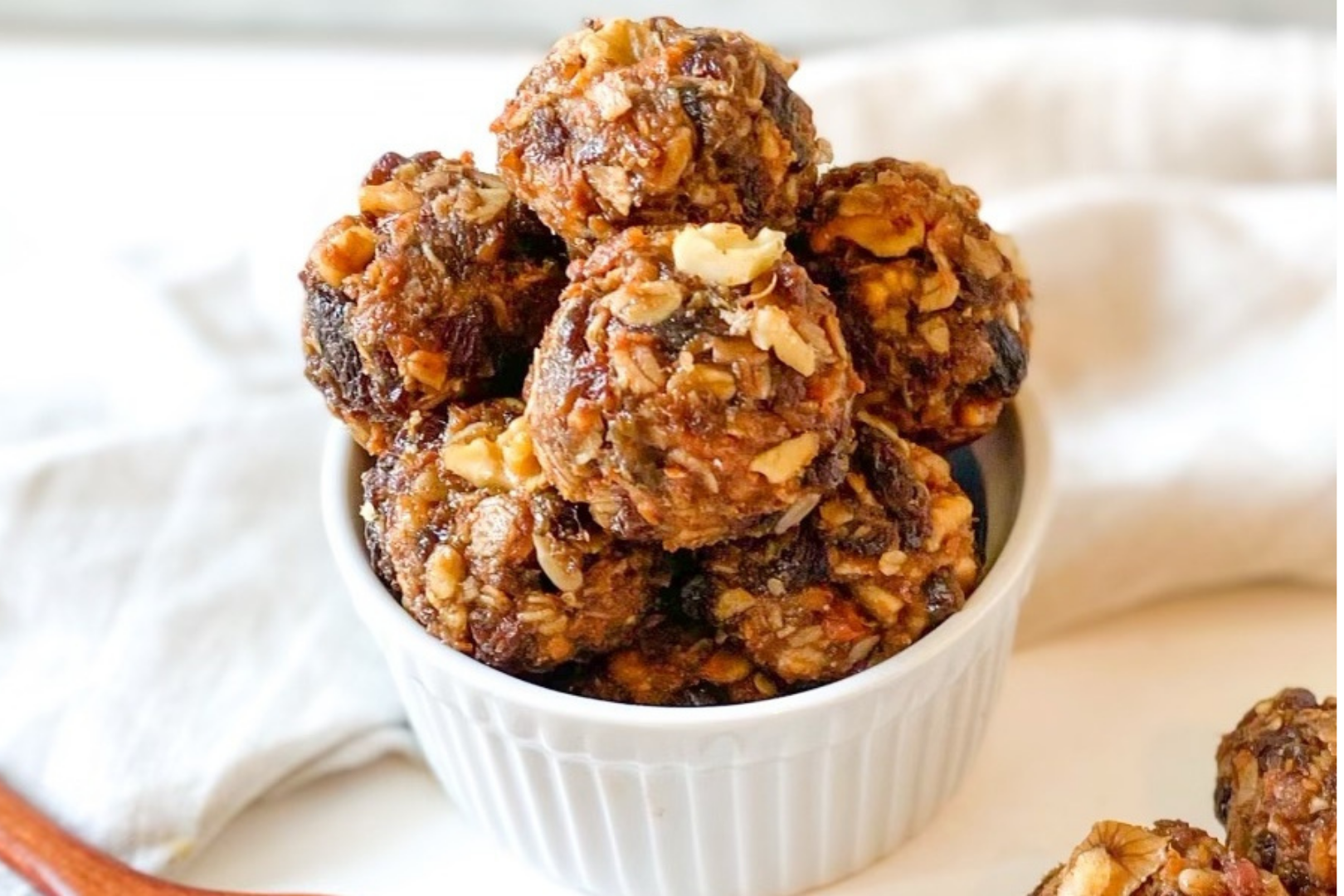 Ingredients
1 cup Forij Vanilla Almond granola
1/3 cup cashew almond butter
1/3 cup toasted and chopped walnuts
1/3 cup chopped raisins
2 Tbsp. honey
1/4 cup grated carrots
Directions
1. Combine all ingredients into a large mixing bowl. Mix well until a thick consistency forms
2. Use a tablespoon measurement and roll into about 16- 18 balls.
3. Refrigerate for 30-40 minutes. Enjoy!