Superfood Chocolate Granola Bark
You don't have to feel guilty about having a late-night craving for sweets any longer! This recipe is the perfect dessert to enjoy right before bed. Although you won't taste them, this bark is full of functional mushrooms like lion's mane, chaga, and cordyceps. The adaptogenic mushrooms build immunity, improve sleep, support digestion, and control blood sugar.
Plus, this gluten-free recipe is extremely quick and easy to make, with only 4 simple ingredients. So what are you waiting for? Whip up a batch of Superfood Chocolate Granola Bark now!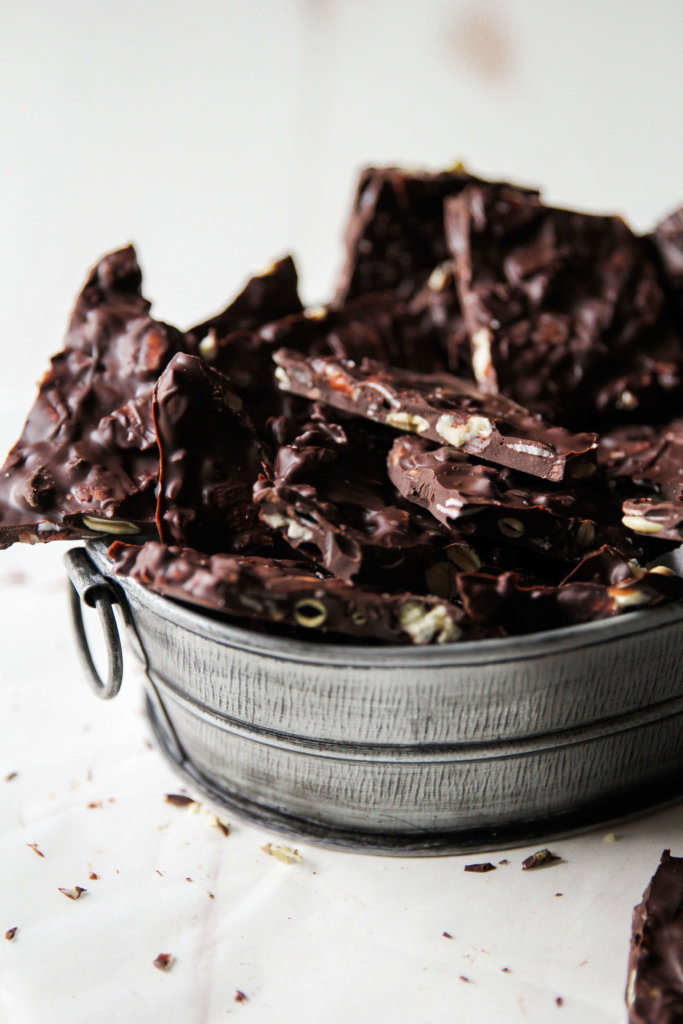 Ingredients
1 bag of chocolate chips
1 bag Forij Sunflower Seed Cacao granola
pecans
pumpkin seeds
Directions
1. Melt a bag of chocolate chips in the microwave. Spread onto a parchment paper lined baking sheet.
2. Sprinkle Forij granola, chopped pecans and pumpkin seeds.
3. Freeze in the fridge for one hour. Once hardened, chop into small pieces.